Improve your drive with
best in class Nano IR technology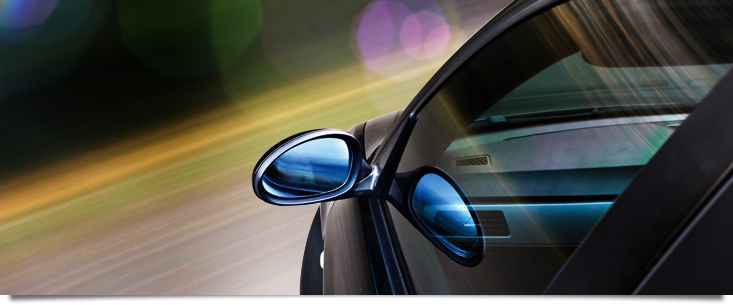 Lintec automotive grade films offer superior levels of thermal insulation performance and are friendly to both vehicle occupants and our planet.
The range offers a variety of colors and styles; engineered to combine elegance and functionality to enhance vehicle aesthetics, provide privacy and reduce interior cabin temperatures. The thermal insulation performance, which is backed up by leading-edge technologies and wide ranging data, responds to demands arising from the growing awareness of energy saving and ecology.
Solar Control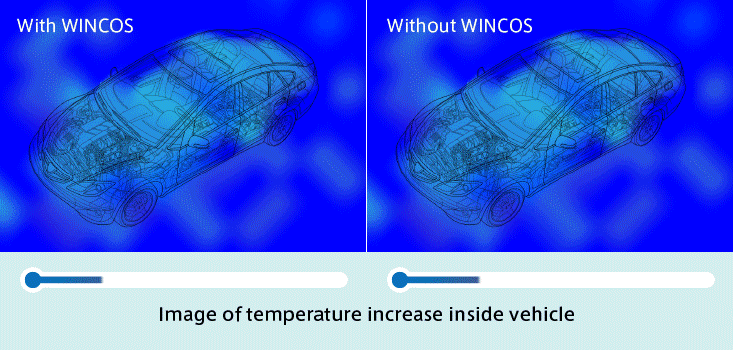 These automotive films block heat from summer sunlight and greatly contribute to making car interiors a more comfortable space.
Blocking over 90% of near-infrared light
Specifically targeted to block infrared light in the near-infrared region that can penetrate the skin. This function also mitigates the scorching sensation which can be a familiar experience when a vehicle occupant is in view of the sun .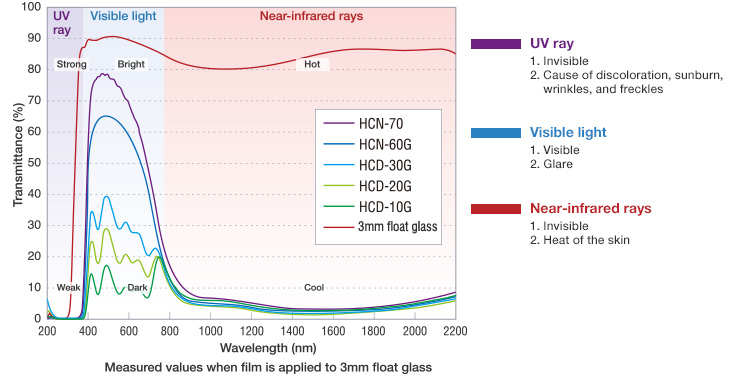 Comparison of the rise in car temperature
The scorching sensation caused by strong sunlight is significantly reduced.
The car's cabin temperature will be far more comfortable as the solar gain is suppressed by the film.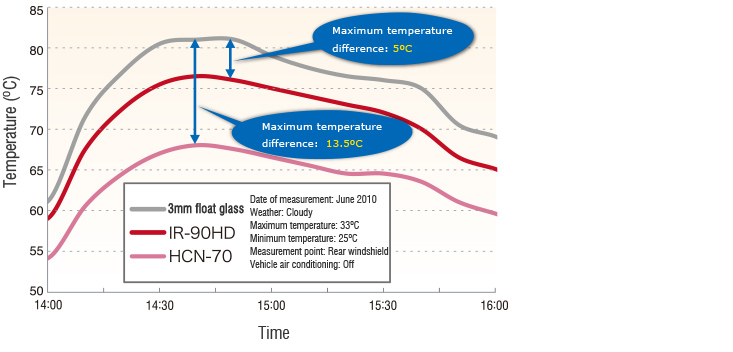 High heat insulating effect due to a unique infrared (IR) shielding coating while maintaining the film transparency
UV-cut
These films block 99% or more of UV-B ultraviolet rays. They are effective in minimizing the risk of skin damage and offer protection to interior upholstery against fading or cracking.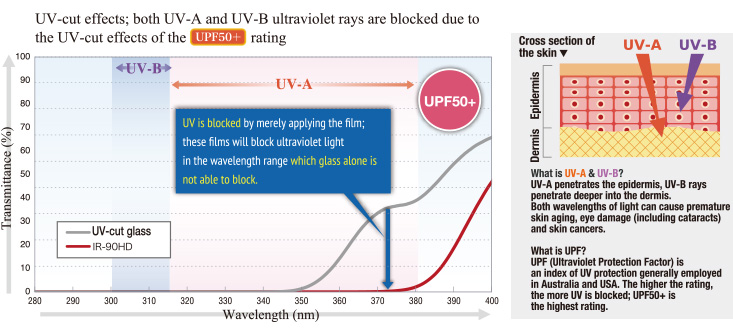 Shatterproof
The superior shatterproof capability provided by these films reduces the scattering of shards of glass after a glass fracture thereby greatly contributing to cabin security. Car films in the future will be required to not only make the car interior a more comfortable space, but to also provide security for all vehicle occupants.

Enhance Appearance / Privacy
The product range features a variety of colors ranging from metallic-like qualities to luxurious shades. The films restrict visibility from the outside to provide occupant privacy whilst enabling high levels of visibility from the inside.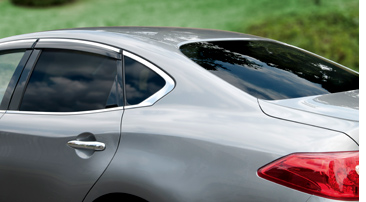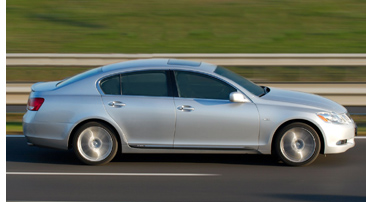 Product Design
Unique product design and precision manufacturing capability is behind WINCOS Automotive Film. Raw material into which the dye is mixed directly is used to produce the base PET films used for manufacturing both the optically clear dyed type and the colored dyed versions of WINCOS Automotive Film. As a result, unlike the conventional dyeing (secondary processing) of transparent PET films, the whole of the film is dyed uniformly to facilitate a high quality depth of color and dispersion of the dyes. In addition this manufacturing method is ensures zero damage from thermal damage caused by subsequent (secondary processing) dyeing to provide highly stable and constant characteristics of thermal shrinkage.
Conventional dyed films vs WINCOS extruded films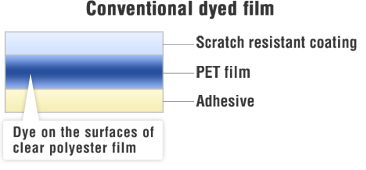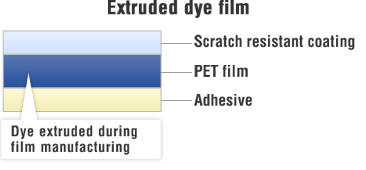 Product List
Automotive_Film_Product_List.pdf [ PDF : 140KB ]